NARCISSUS PICKING IN THE LOZERE REGION
During spring, we invite you to stay at Gîte chez Léa in Javols, Lozere.
At the end of the spring, stay in our Gîte chez Léa in Javols, Lozere and enjoy a natural show and a unique tradition that takes place once a year: The narcissus harvest! Benoit the manager of our gite and his children take part of this harvest with passion every year. This small natural miracle takes place in the surroundings of the gite but more particularly on the "plateau de l'Aubrac". The awakening of a wildflower, very fragile, which is harvested in the respect of the environment. Used for generations, the fragrances of the narcissus continue to headline the biggest perfume houses. The Lozerian harvesters sell them by thousands of kilograms each year to local collectors. Flowers are then sent to the Aumont Aubrac factory, which is the only one in France to extract the aroma from the narcissus. The concrete used by the perfumers is then sent to "la ville de grasse".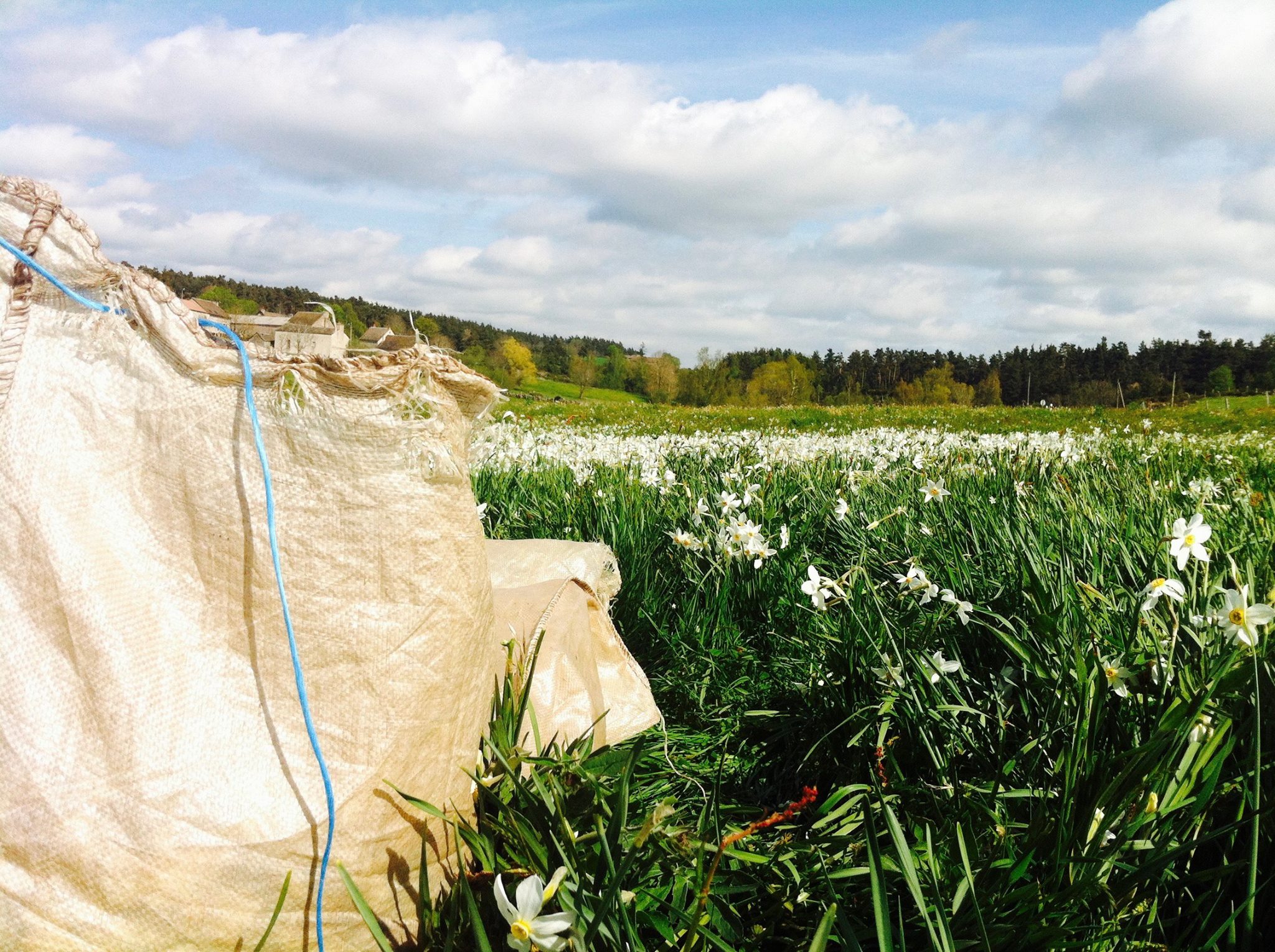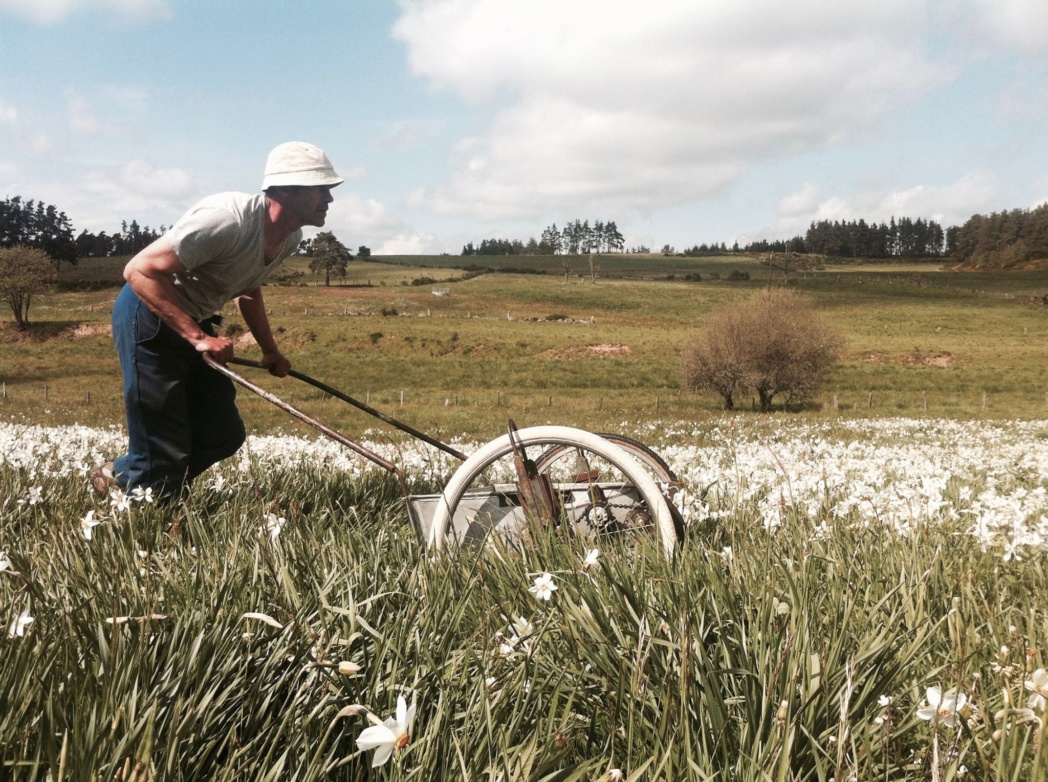 The flowering of the daffodils is a spectacular and ephemeral spectacle: only three weeks a year, millions of flowers cover "le plateau de l'Aubrac" in white. To collect these fragile flowers, you need a suitable tool: a giant comb mounted on wheels. Benoit has made one himself, based on an electric wheelchair motor.
If you wish to know more, we invite you to discover this report on France 3 Occitanie. We hope that it will make you want to come and stay in our gite in Javols to discover our beautiful Lozere.